Welcome to Ciamis District, in order to participate successfully visit Indonesia in 2009. Ciamis district as a district that is located in the Province of West Java have a lot of potential for tourism.
In the District Ciamis you can choose the tour you want, including coastal tourism, cultural tourism, nature tourism, and so forth. Following are some photos that might be reference mejadi you to travel to the location of the Ciamis Regency is :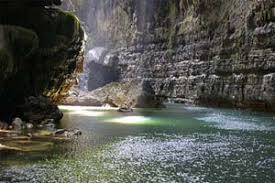 Ciamis Regency
has a lot of potential, including potential in tourism, so a lot of tourism object is located in Ciamis Regency. Among them is a very popular Pangandaran, Batu Hiu, Karang Nini, Green Canyon, Curug Tujuh Cibolang Panjalu, Lembah Putri, Karang Kamulyan and many others. For those of you who are interested in touring the beach while enjoying the beautiful scenery with the support facilities in support of facilities, and support in terms of event that was held continuously, the tourism in the Ciamis Regency including
Pangandaran, Batu Hiu, Bata Karas, Karang Nini, Green Canyon
is a choice of you.